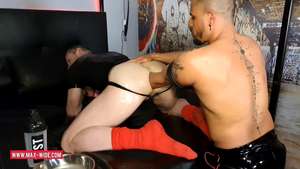 Max Wide gave an interview about fisting for Redixx 
One of the most popular gay fisting porn models, Max Wide, gave an interesting and intriguing interview about fisting for Redixx.Com. This is his first such appearance and I think it will be interesting for you. During the interview, Max shares about his first steps in fisting, as well as whether it is easy to practice double fisting.
Max Wide says he has been practicing fisting for more than 20 years. He adds that those who want to continue with double fisting should very often practice with large dildos. He explains that he intends to delve into non-standard sex and BDSM is an art that he is not indifferent to.
You can read the whole interview here.