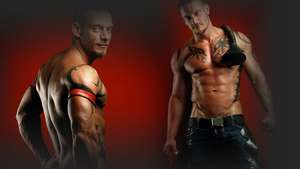 Like any fisting maniac, I am addicted to gay fisting porn.
Here I tried to select the sites I visit most often. I divided them into paid and free ones. I hope it's useful for you.
Free sites
Redixx.Com is one of my favorite sites for fisting. It has an amazing amount of videos and you can spend weeks while watching them.
TubeFist.Com is a small tube.

The number of videos is small, but I like that they are very well categorized.

Gay-Pissing.Com

is my place for water sports.

I love pissing and this site is one of the few free ones where there is quality content.
Paid Sites
FistingInferno is definitely the best paid site for gay fisting porn. It includes all videos by Club Inferno Dungeon and Fisting Central, so the collection of videos is very impressive. 
RawAndRough.Com is another of my favorites.

The site is a unique combination of fetish videos that include fisting, bareback, leather, piss play, and more. Unfortunately, it has not been updated in recent years.

DarkAlleyXT.Com

is owned by Matthias Von Fistenberg.

Surely you have heard of this legendary actor.

The site is already abandoned, but I still like all of Matthias' movies and use them as a background during fisting sessions.

Kinkmen.Com is an institution in BDSM.

Since I am not indifferent to these practices, I highly recommend this site.

I like that most of the men there are dressed in leather, one of the things I really love.

RawFuckClub.Com has an amazing collection of channels and videos. It's similar to other fan sites but I like it most.
If you do not see your site here and think that it is interesting for fisting fans, write me a message on the e-mail shown to exchange links.