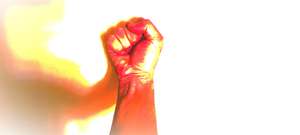 How do I start practicing gay fisting?
The question when I'm ready for gay fisting is the most frequently asked question. When someone asks me about it, I always answer - when you feel ready. Of course, not everyone learns to know their body, so I will share my personal experience. This is not advice, I'm just telling you how I started fisting.
In the late 90's I started my sexual maturation. At first I played with pens and fingers, and at the age of 16 I was with a man for the first time. These were pleasant moments, but I always felt that I wanted something more. The internet was already popular and I soon realized that the thing I wanted was to be able to take a fist. I reviewed many photos and several available videos and one night I decided to try it alone at home.
Of course, it didn't happen. It turned out that my lubricant was not slippery enough, and my hole was able to take only 4 fingers. Not to mention that my ass has been sored for weeks and this has discouraged me for months.
Half a year later, without anyone showing me that this was the right way, I bought a set of dildos of different sizes. Months passed and even the biggest one was no longer a challenge for me. I bought a few larger toys, the largest being 4 inches in diameter. A year after the start, I was already enjoying it every day. Then I decided that this time I was really ready.
At that time, I registered on a dating site. I came up with the nickname fisting gay, which now seems ridiculous to me. To be honest, a lot of people wrote to me wanting to meet, but most admitted that they had no experience and relied on me to teach them. Thank God I contacted an older man who had a fully equipped sex room.
He taught me how to relax, how to breathe and how to be calm. I remember getting in the sling and 10 minutes later his fist was inside me. It happened easily and naturally. I spent about 30 minutes with his fist in my ass and it was great. It was more of an emotional experience. The thought of finally taking a fist made me proud and excited. I felt like a new member of an elite club, which includes only people who have put a lot of effort.
I met this man for several years almost every week. He showed me what punching is and it remained my favorite part of sex. In the later stages of our meetings, I experienced my first double fisting. Then I realized that the process of turning me into a power fisting bottom was successfully completed.
Since then, I regularly participate in fisting parties with versatile men. We enjoy a lot of punching and double fisting, we are not indifferent to rough sex, bareback, and BDSM.
Let me summarize - do not expect miracles if you are a novice. Have sex regularly and don't forget to use a dildo. When a dildo is too small for you, move on to a larger one. This way you will be fully prepared for your first fisting.
During your first session, be relaxed and calm - don't think you have to take a fist. If it doesn't happen now, it will happen soon. Always choose experienced partners if you are inexperienced. One of you needs to know what he is doing.
If you have any questions, I will be happy to answer them in the question form.